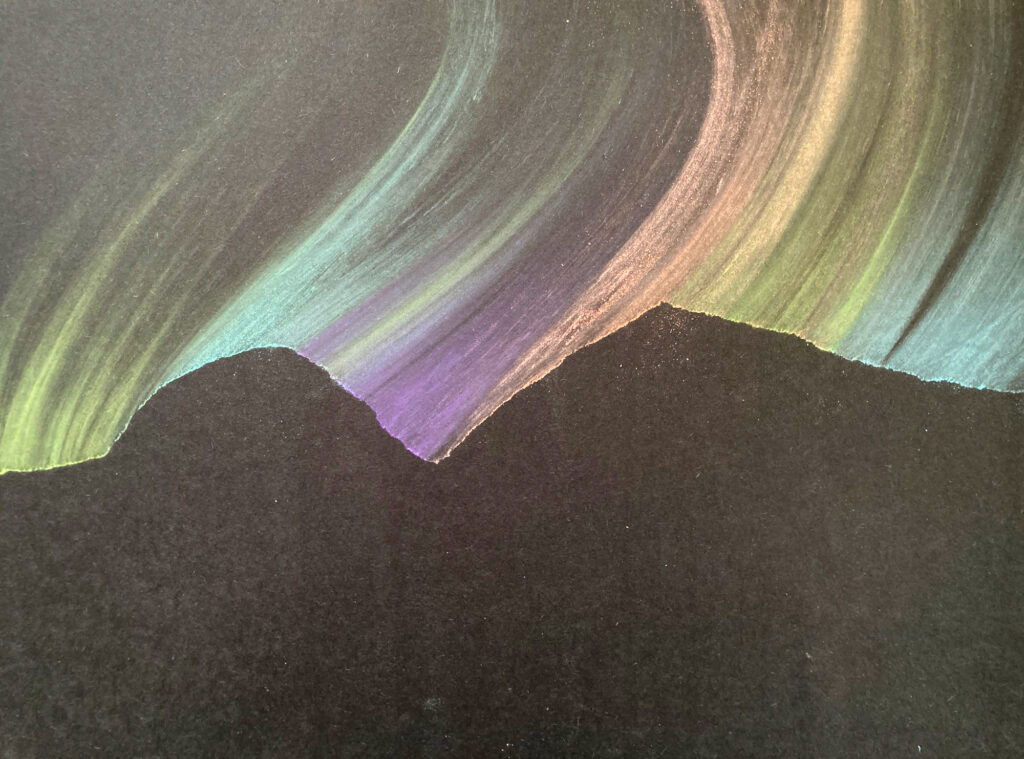 CHALK ART
To illustrate the northern lights for my book Aurora, A Tale of the Northern Lights I tried chalk pastel on deep blue paper. I was trying to mimic the dark blue night sky and the soft blended motions of the northern lights.
The dark paper would not reproduce well in a printed book, so the publisher asked me to go back to "the drawing board." I experimented with salt painting. You can try both of these techniques!
SALT PAINTING
With a clean brush, paint your paper with water
Mix enough water into your paints to make strong color but not too watery
Paint an area of the paper.
If you have big puddles, dip a corner of a paper towel into puddle to take out some of the excess
Before the paint is dry but still shiny wet, sprinkle small amounts of salt over the wet area (not too much salt or it will clump together)
Let the paint and salt dry completely
Shake or brush the salt off to see the magical crystal shapes left behind
For northern lights, I painted the stripes of light colors first; pink, light blue and light green. When it was dry, I shook the salt away and painted the dark blue background and sprinkled more salt.
Watch a video of the northern lights at free HD Videos – No Copyright Video Source