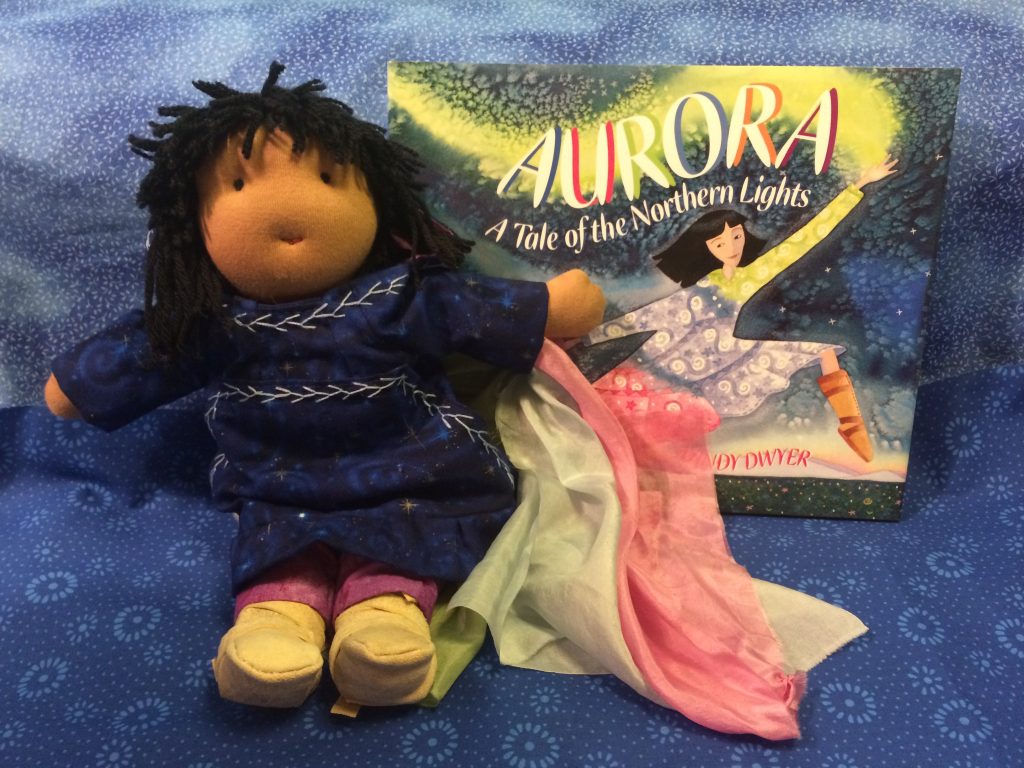 She is a hand made doll, stuffed with soft wool. Her clothes are made of cotton, and her hooded kuspuk has a pocket…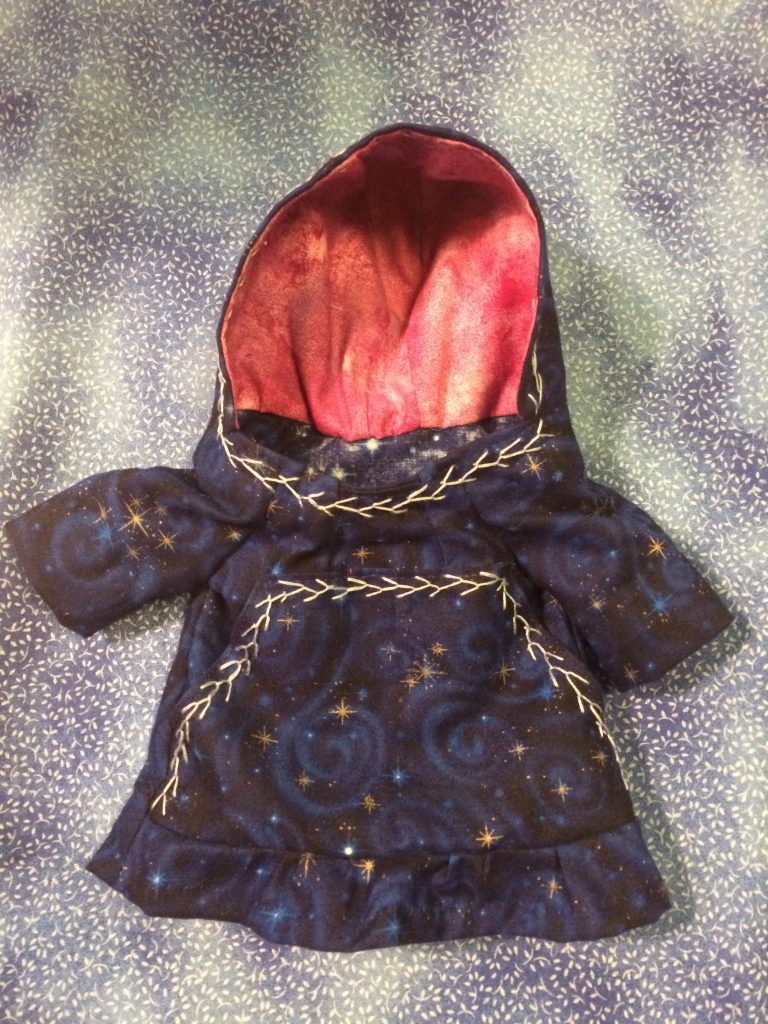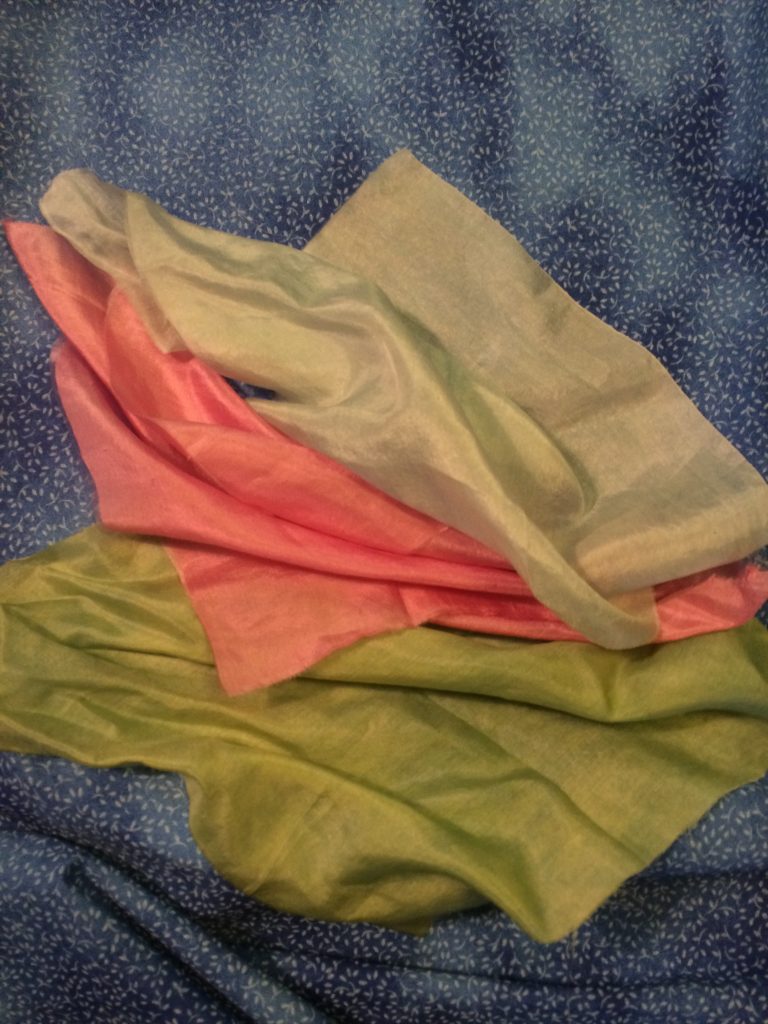 …for her silky Northern Lights.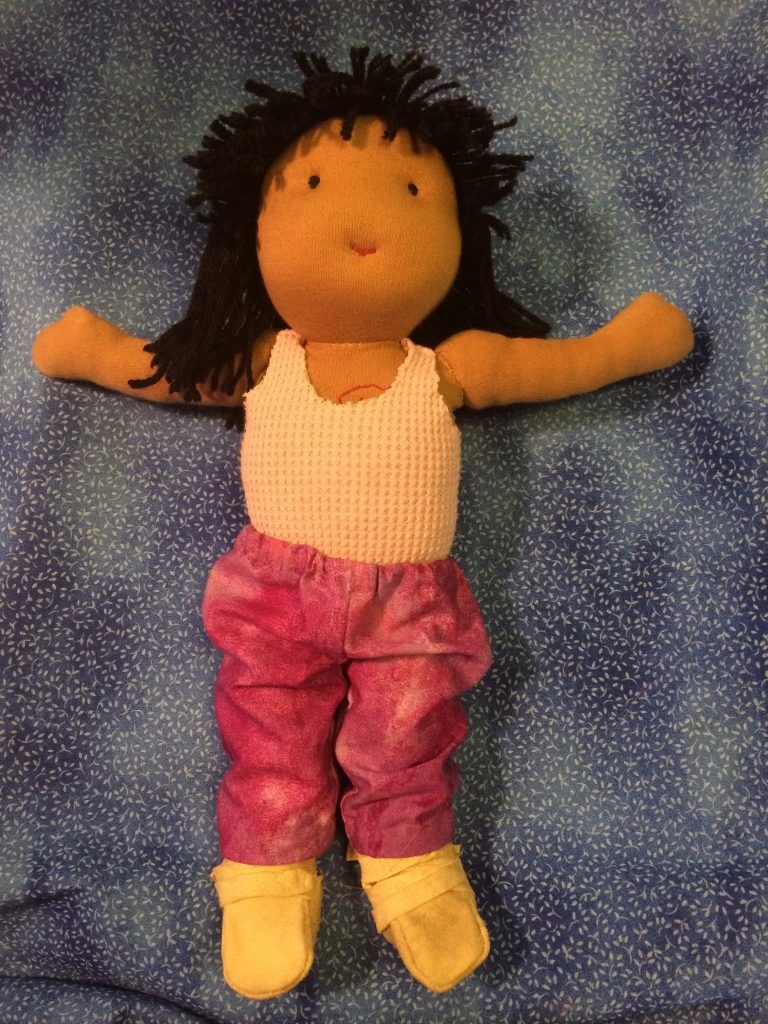 I love you is stitched over her heart just like a Raggedy Ann doll.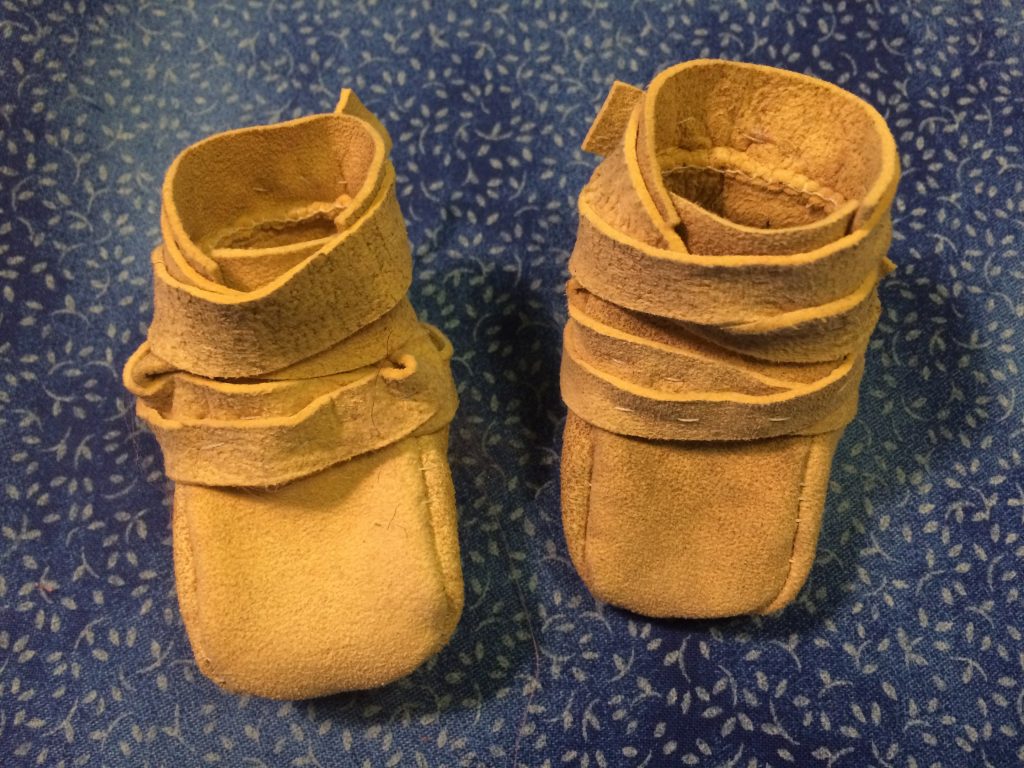 Her boots are made from smoked moose hide that I got from a bead artist in Cold Bay, AK.
The lucky little girl who owns her is my new grand daughter!
Right now Aurora is a one of a kind doll, but maybe one day you can have one of your own.
The books are available in paperback.