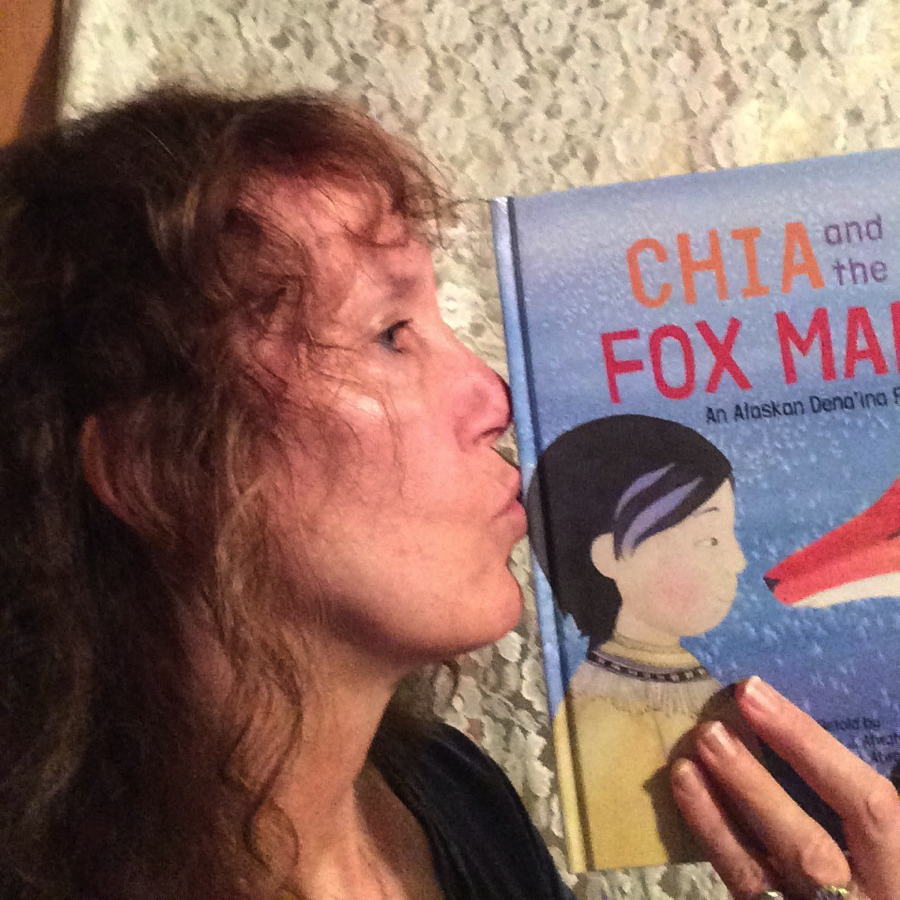 At my day job I was interviewed about what my work outside of work is all about. Read the interview, Spotlight on… MINDY here…
Mindy Dwyer, Marketing & Graphics Assistant at The Food Co-op is multi-talented, with a Food Co-op career that spans 11 years – she started in 2009 as a Graphics Assistant, left for a couple of years and returned to the Food Co-op in 2018 to join the Produce Team. When a job opportunity in Marketing arose, Mindy sought the opportunity, and is once again working with Marketing.
What you might not know, is that Mindy is also a published author and illustrator, and she took some time to tell us a bit more about her process, and her most current project…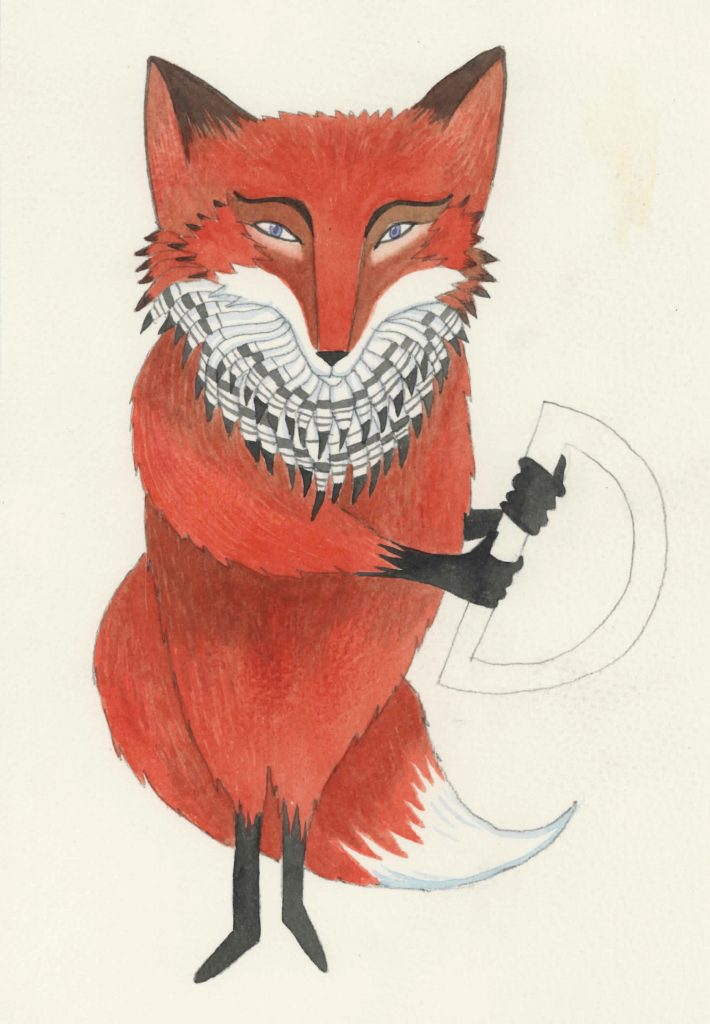 Tell me about your work outside of work and what's your most recent project?
"I am a children's book author and illustrator; most recent book is Chia and the Fox Man, A Dena'ina Fable. This is story of an orphan who meets a legendary character, to save his village and learn how to do what is right, even when it's hard."
What research did you do for your project?
"This is the second book project with a mother/son pair from Alaska. I had to further research the Dena'ina culture for Chia's' clothing, the houses and village and especially the fox character. There is nothing like him in our experience of fairy tales. It took several tries before I got captured the essence of his character.
How do you work?
"I always begin with pencil and paper, sketching and doodling ideas. These turn into a storyboard to pace the story text and action with pictures. This initial phase of ideas is my favorite part of the process. The art director and I talk about the ideas and I make a book dummy, which is a small rough version of the book. Next, I scale the sketches up to just over actual size for publication and continue drawing and tracing until I arrive a good composition. These final drawings are approved and then I begin to paint in watercolor. The finished paintings are scanned in and I can manipulate them for detail, color matching, or texture."
What's your background?
"I went to a commercial art school after high school and attended some college for fine arts. I have worked as a package designer, sign painter, a forester, a ma and pa shop owner, graphic designer, band mom, bass player, illustrator and painter."
How has your artistic practice changed over time?
"As a safety measure I took up watercolor when I had little kids in the house – and fell in love with the medium. It is perfect for illustration. I've learned to use the computer to enhance the work but I love the hand drawn quality and the texture of the paper so I do not generate the art directly on the computer."
What themes do you pursue in your work?
"My children's book themes are largely based on my experience in Alaska. My recent book Treasure is set in the Pacific Northwest but is modeled after my childhood in a woodsy river valley of Pennsylvania. When I create paintings that are not part of a book, they are narrative, decorative, colorful and graphical."
What memorable responses have you had to your work?
"Once I spoke on a radio show that aired in Barrow, Alaska. It was a conversation with a scientist about the northern lights. My story Aurora was complete fantasy while his work was based on fact and scientific process. Callers could join the conversation to tell of their experiences. It was chilling. The scientist agreed that there was something unexplained, other worldly and spiritual that I had captured about the northern lights.
Also, there is nothing like a smiling kid clutching one of your books asking you to sign it, or someone who bought a painting you made because they want to have it and spend time looking at it."