written and illustrated by Mindy Dwyer
AWARD WINNING BOOK
The Children's Book Council, Inc. NOT JUST FOR CHILDREN ANYMORE!
Bookbuilder's West: Certificate of Excellence in Concept, Design and Manufacture
Valerie & Walter's Best Book for Children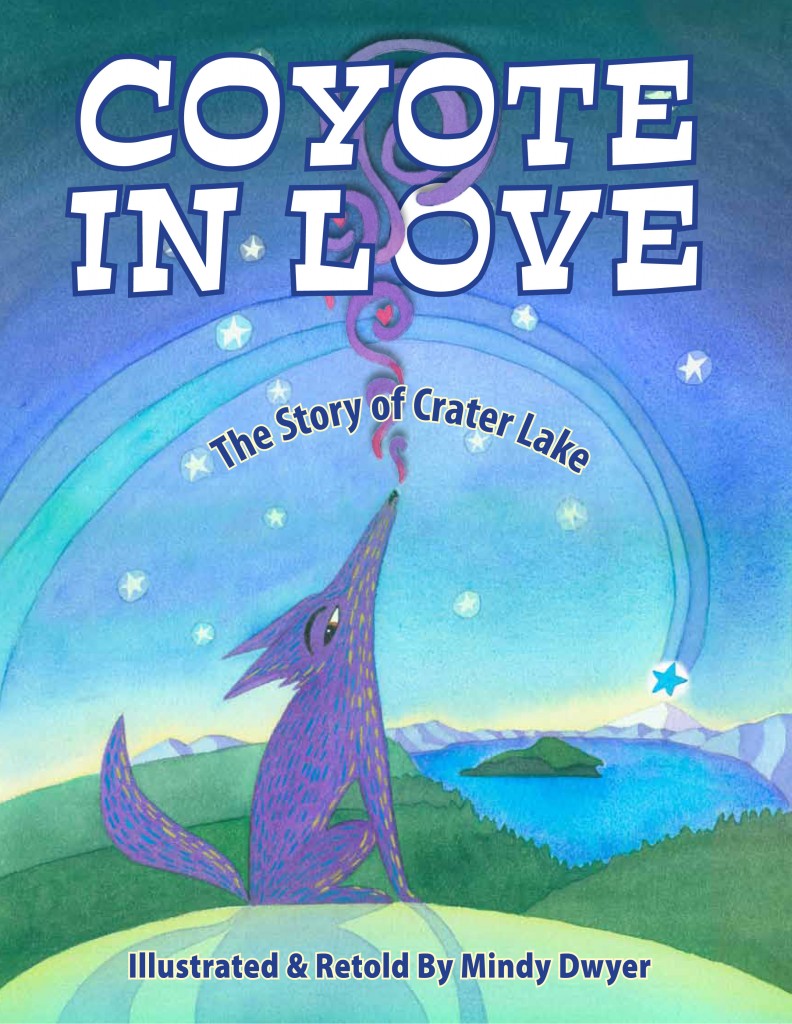 An "old tale of love and the way things came to be." When a child asks for a bedtime story, Mama tells about Coyote, who falls in love with a beautiful blue star and serenades her nightly. When the star laughs off Coyote's offer of marriage, he becomes desperate and grabs her from the tip of a mountain. She scolds him and pulls him through the sky, declares him a fool, and finally releases the frightened animal. He crashes into the top of a mountain, leaving a gaping hole, and cries enough tears to fill it, creating Crater Lake. An author's note explains the tale is based on one told by a Coquelle Native storyteller. Readers will smile at Coyote's arrogance and the star's sassy rebuff.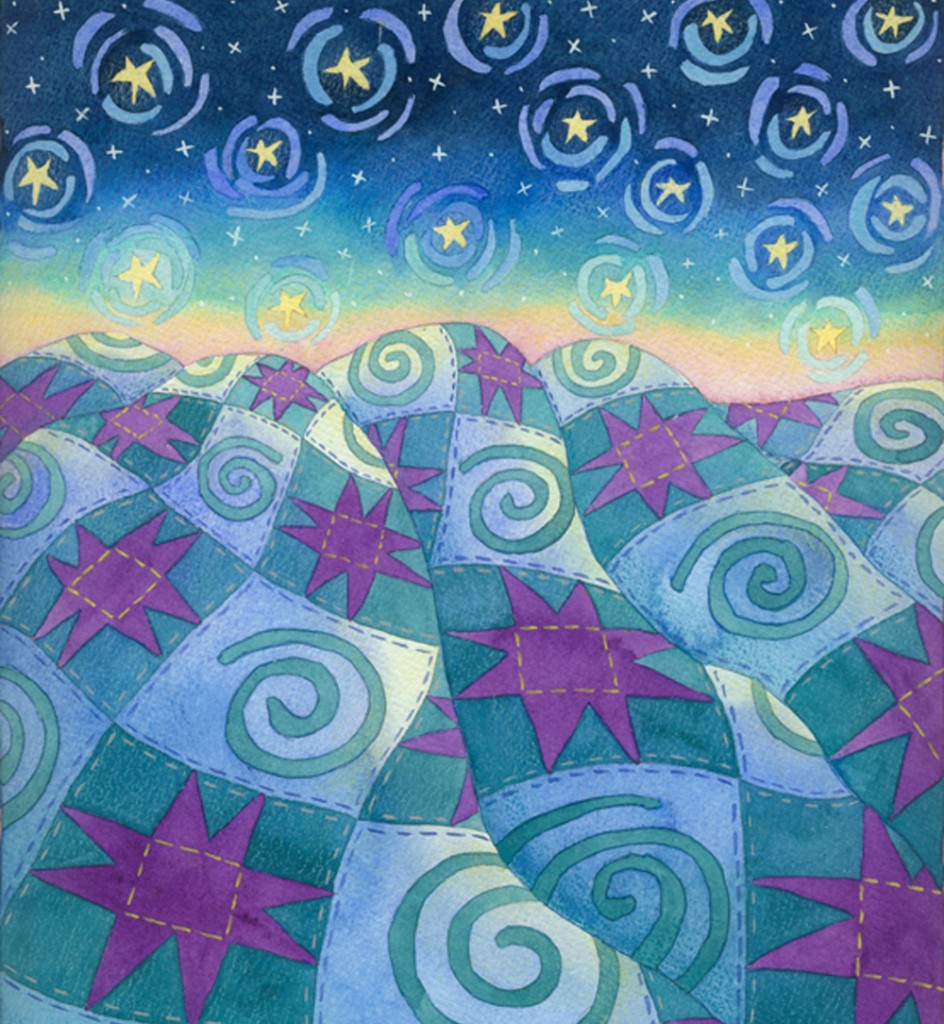 The illustrations are painted in vibrant purples, turquoises, and blues, offset by soft greens and yellows. Coyote's stylized figure reflects the pointed shape of his beloved star. The text, on the facing page, is surrounded by geometric borders of a similar palette, and important words are emphasized with color. With an interesting layout and typography supporting an appealing tale, this is a worthy addition to collections. -From School Library Journal
Hear the song, Coyote in Love with A Star, by Jack Dwyer.