written by Barbara J. Atwater and Ethan J. Atwater
illustrated by Mindy Dwyer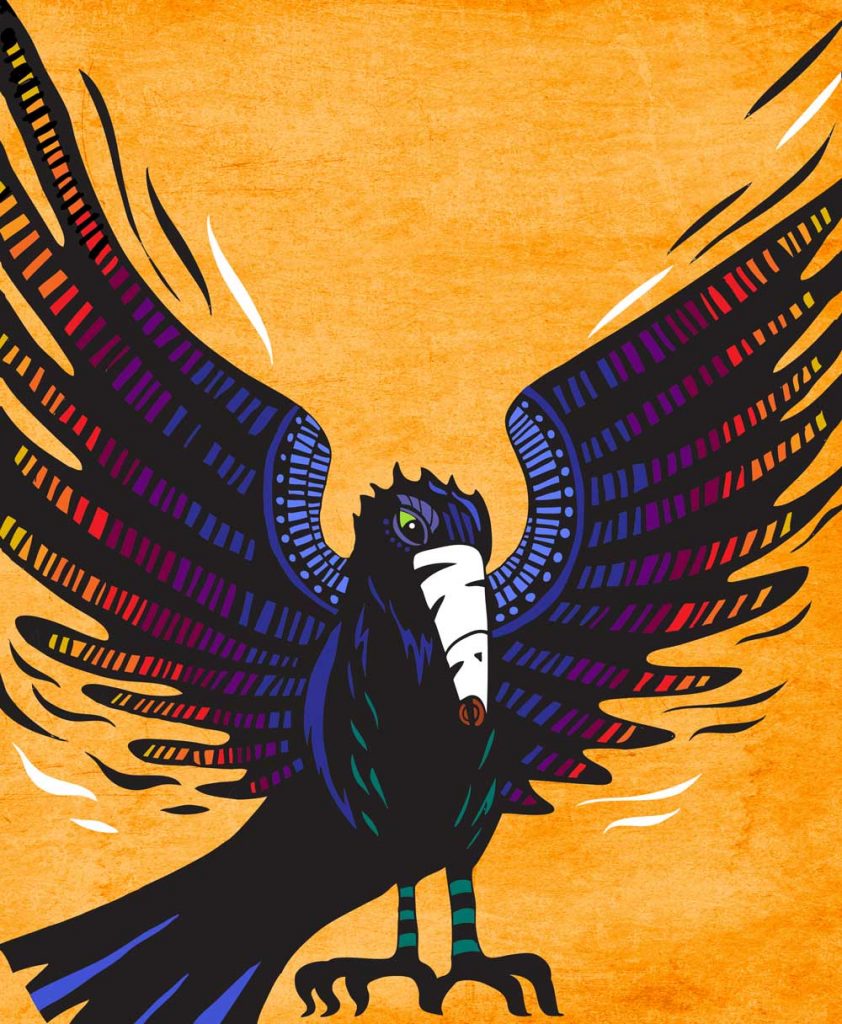 In the book, Grandmother tells granddaughter the tale of the trickster raven who loses his nose and vows to get it back. With the help of special powers, Chulyen devises a clever plan to retrieve his missing nose and learns an important lesson about taking the time to do things right.
The story is a modern and authentic retelling of a traditional Alaska Native fable and includes a glossary of Dena'ina words to learn. (According to Alaska Native Language Center, only 50 people speak it as a first language.)
"Whenever our great uncle Walter Johnson told us a story he would say, 'Now you go and tell this story in your own way.' We have taken this both as permission and as a directive," Barbara says. "We hope you enjoy and share Grandmother's story of Chulyen."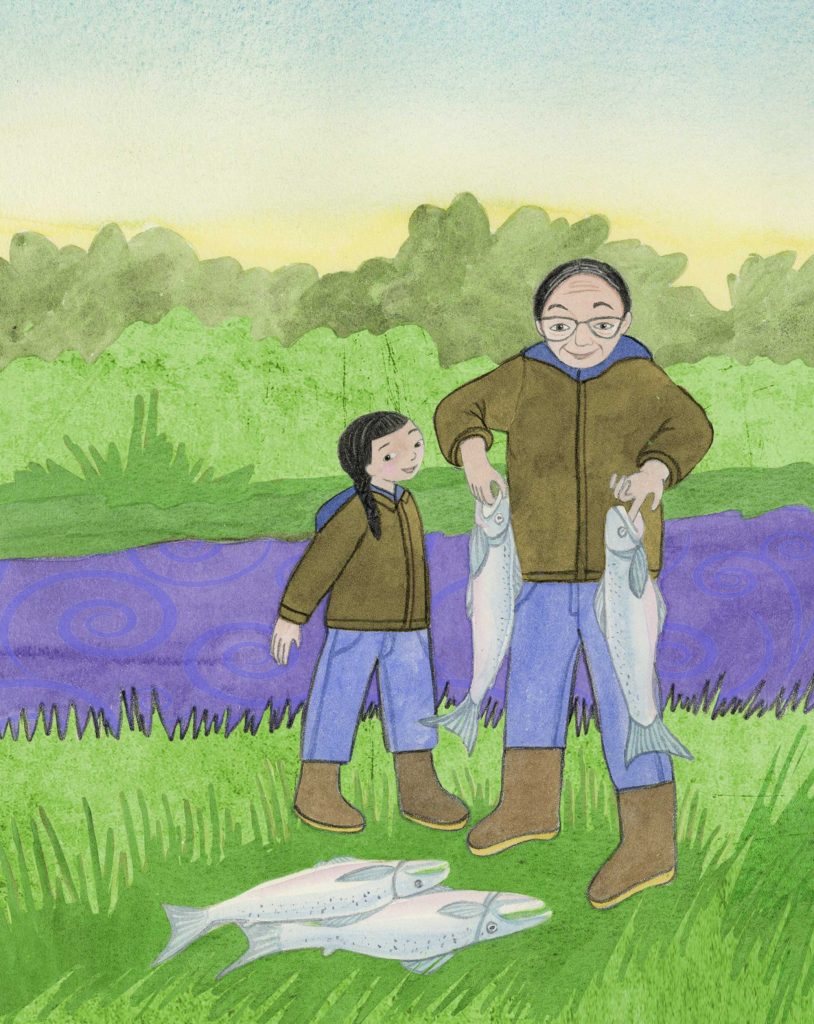 "In this retelling, which is gently laced with Dena'ina vocabulary, readers learn not only a cautionary tale, but also facts about the culture. . . Both entertaining and instructive, a refreshing breath of air from the far north." – Kirkus Reviews
"A wonderful trickster tale, set as a morality tale for children in the most clever, dramatic way. Just perfect illustrations in tandem with the authors' tribute to their family's storytelling traditions. I was so intrigued, I've done further research on Chulyen the Raven, as I've mostly read trickster tales from elsewhere. Said the raven to me: Read some more!". – Carl Lennertz, Children's Book Council Bulletin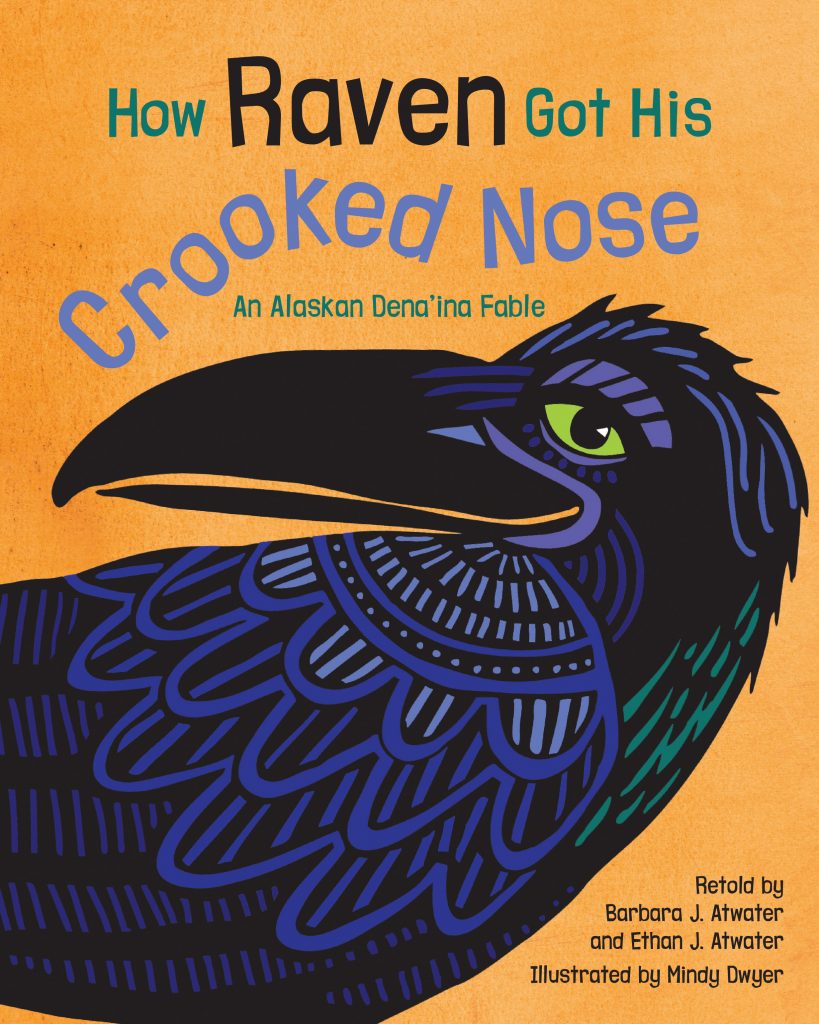 HOW RAVEN GOT HIS CROOKED NOSE is an ALSC Notable!
Each year a committee of the Association for Library Service to Children (ALSC) identifies the best of the best in children's books. According to the Notables Criteria, "notable" is defined as: Worthy of note or notice, important, distinguished, outstanding. As applied to children's books, notable should be thought to include books of especially commendable quality, books that exhibit venturesome creativity, and books of fiction, information, poetry and pictures for all age levels (birth through age 14) that reflect and encourage children's interests in exemplary ways.
---