written by Karen Thalacker, illustrated by Mindy Dwyer
Meet Gigi, a girl who's cool, hip, and loves to knit. Join Gigi as she shows you how to knit, step-by-step. The fun poems, colorful illustrations, and easy projects will get you started today! Gigi's spunky "You can do it!" approach will get you knitting like a pro. Knit eight fun projects, including a funky hat, a cool bag, and a pretty scarf. Watch family and friends light up when you give them something you've knitted yourself.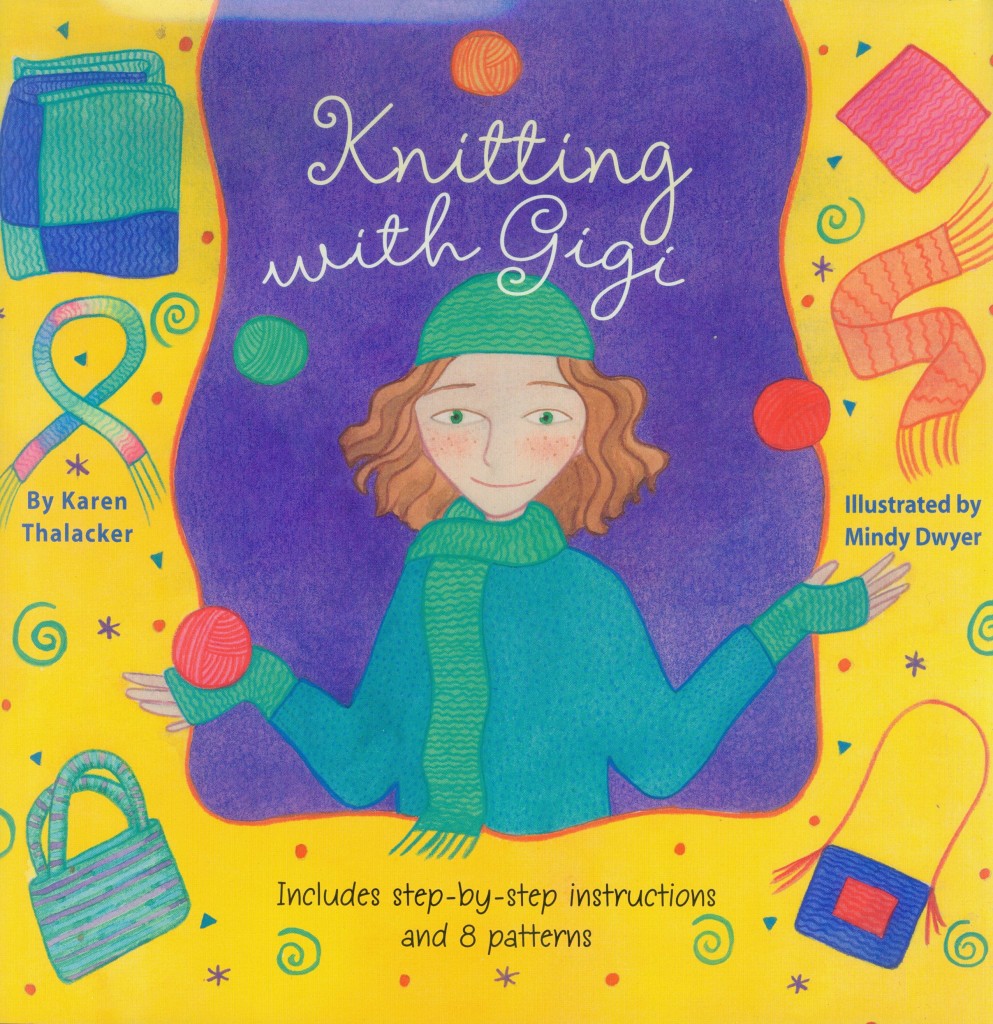 Gigi Knits …and Purls

Kids took their first knitting adventure with Gigi, that famous girl who's cool, hip, and loves to knit. Now Gigi returns to show young knitters how to purl and how to combine knit and purl stitches with her spunky You can do it! approach.
* Fun poems and delightful illustrations will inspire children ages 8 through 12 to expand their knitting skills or to try knitting for the first time
* Choose from eight projects, such as a simple scarf, hat, and purse, plus dog and cat mats
* Pages are chock-full of Gigi's kid-friendly knitting tips, plus ideas for knitting for family, friends, and charities
Gigi Knits …and Purls includes step-by-step instructions and 8 patterns.
Companion book and kit, Knitting with Gigi won the 2007 National Parenting Publications Award and the 2008 Independent Book Publishers Award. Debbie Macomber, New York Times best-selling author of the Blossom Street series says; "My granddaughters and I have loved Knitting with Gigi and look forward to more adventures with Gigi!"
Gigi is hip, she knits, and she can teach you to purl. With her easy patterns and illustrated instructions, Gigi inspires young people the gift of giving.