written and illustrated by Mindy Dwyer
The Northern Lights, or aurora borealis, is one of nature's wonders and a major attraction for those lucky enough to view it. For those have never seen the Northern Lights, this book makes a wonderful introduction to this curious and colorful planetary phenomenon. The book's 26 facts and legends – one for each letter of the alphabet – illustrated with a watercolor collage style – explain both the science behind it (solar winds hitting the earth's magnetic fields) and the legends it has inspired, such as the fascinating Makah Indian myth that pots of boiling whale blubber created it.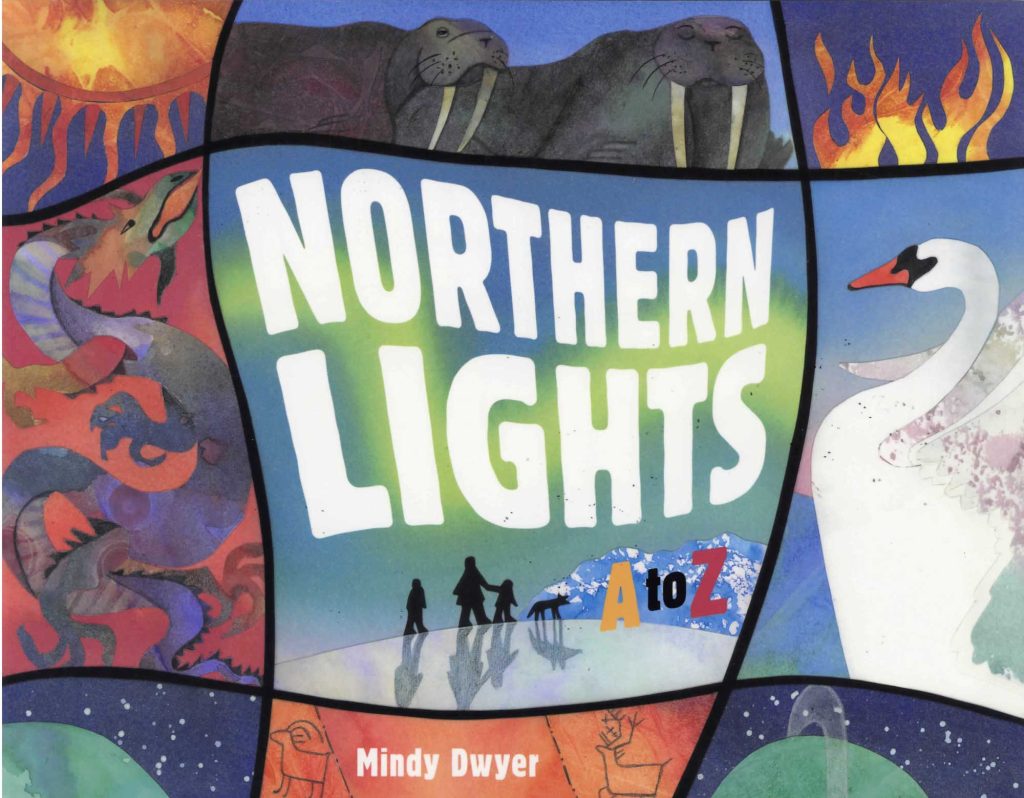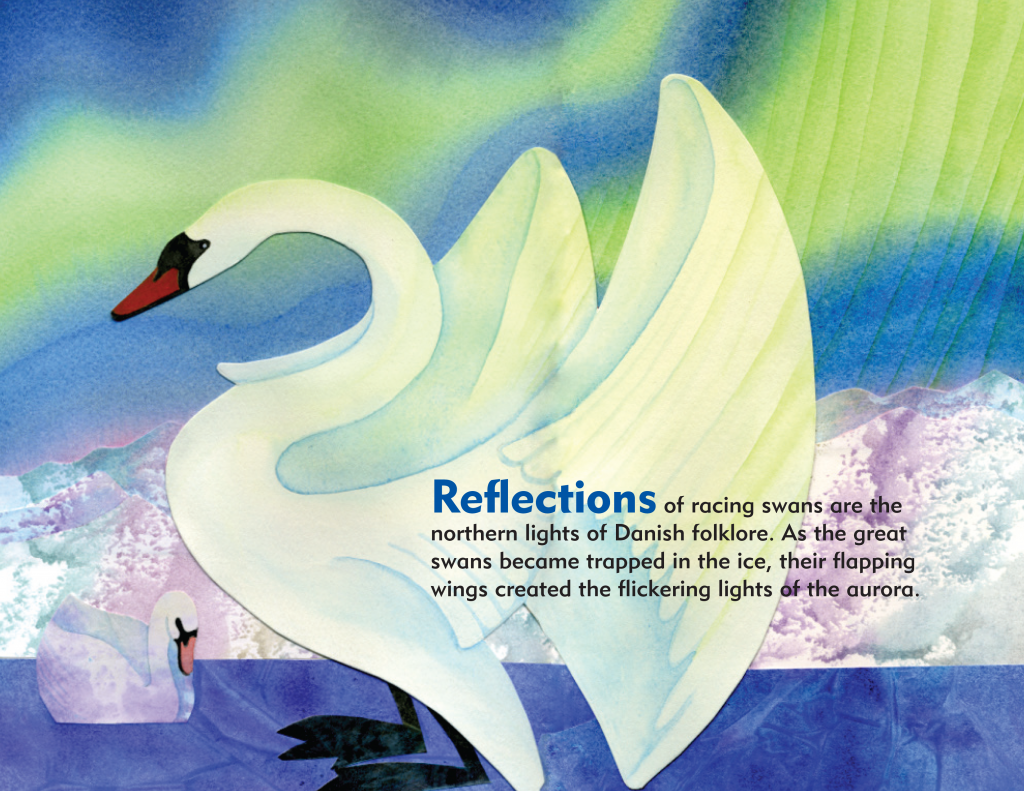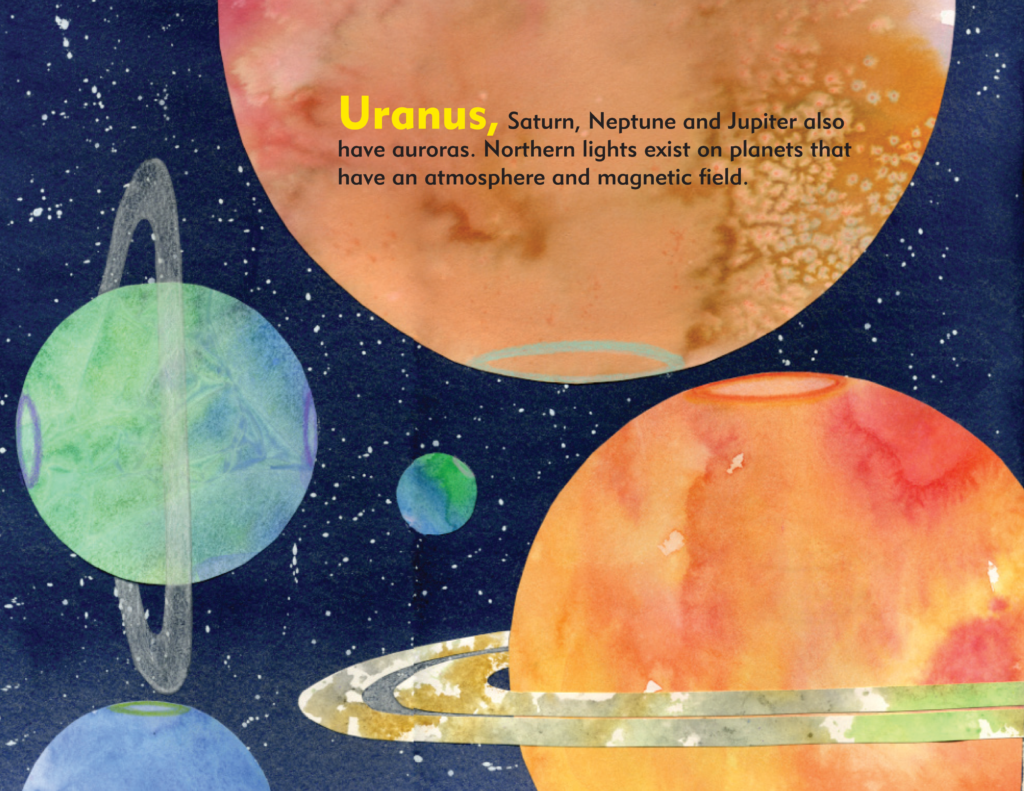 This book has gone out of print but you can still find copies.