Dedicated to my quarantine buddies this series of images was created in complete and utter pandemonium during a pandemic.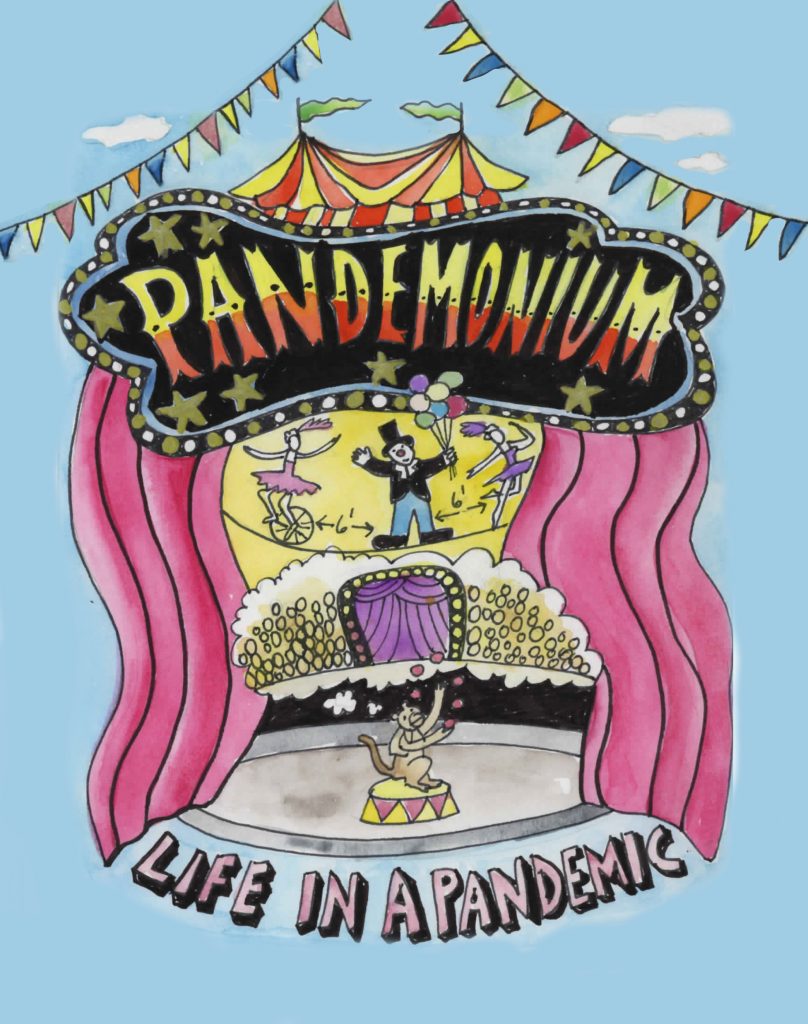 "Amazing! Swings from funny to deeply sad reflecting the emotional roller coaster we're on."
"True. Relatable. Beautiful images."
"Love your language, you don't hold back. Very authentic."
"It really described my exact experience…fears of becoming anti social, liking the isolation…"
---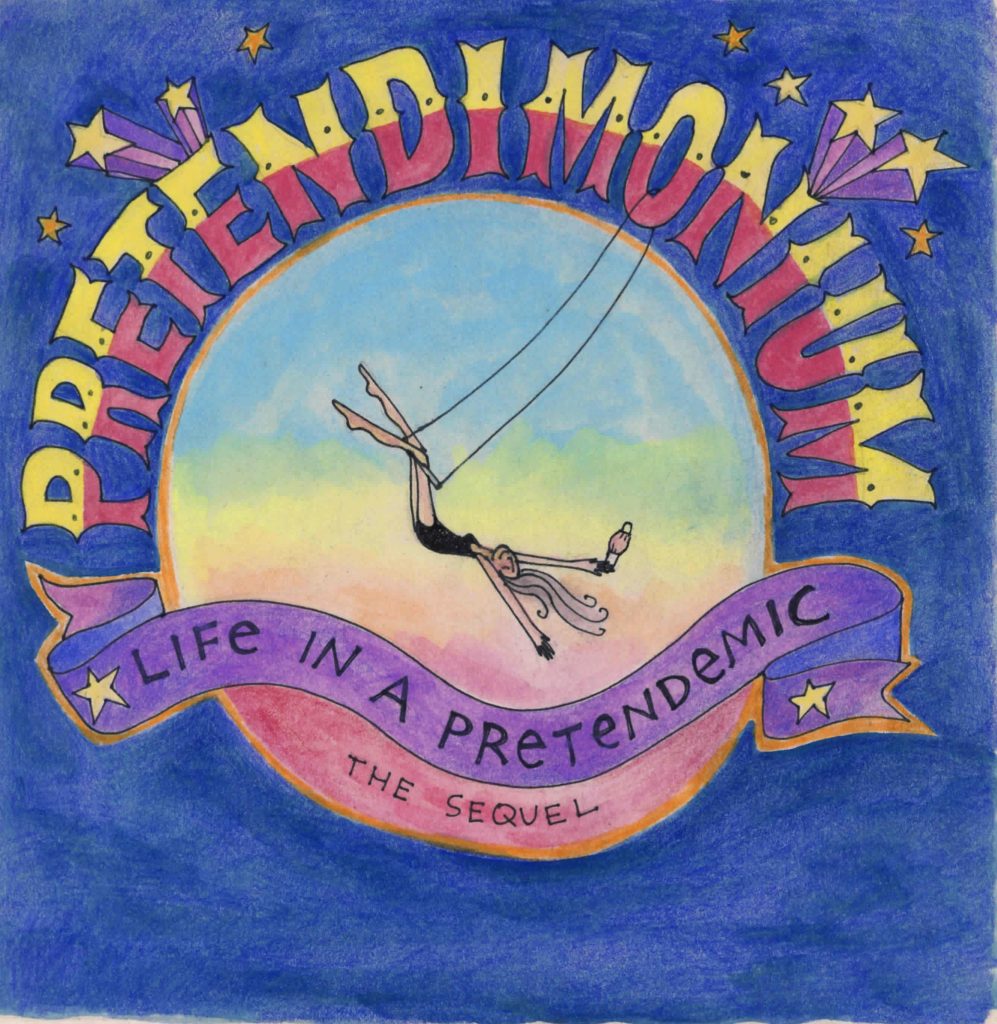 "Ooooh I love it. More than the first one! Not sure why, some elements are better, especially the clean graphics."

"LOVE the cover, especially you as circus trapeze artist!."

"LOVE Chapter 1 the most, so right on, especially liked Art of Mask Repose."
Read it now...click on the image to download the pdf comic book.
---