Watch the progression from thumbnail to finished art of the newly released book written by Monica Devine, KAYAK GIRL.
My original thumbnail sketch shows a double spread. Thumbnail sketch literally means it is the size of your thumb, and very rough.
I imagined the text would be on the page with the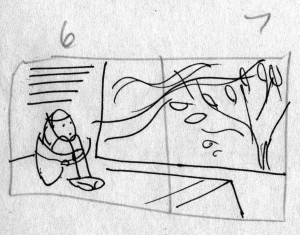 image, on the wall above her bed.
I used some techniques that I learned from Will Terry's  videos. In Photoshop, I dissected my rough drawings into layers to play around with the composition and the scaling. I thought about how the eye travels and where I wanted the viewer to look…which was right where the character was looking…outside the window.
I took the paint brush in Photoshop, set it on about 25% opacity and flow and softly sprayed in the light. Ah, yes, light source, you must imagine where this is as you zero in on the focal point, says Will Terry.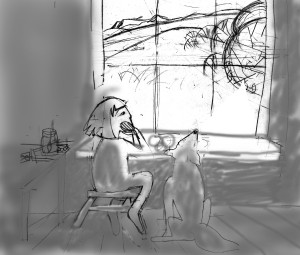 The applied color to plan the underpainting.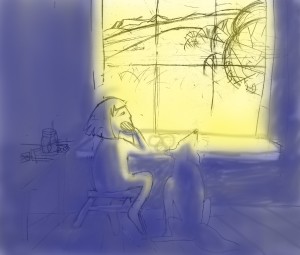 Next I prepared a clean pencil drawing of this composition, and traced it onto watercolor paper using a light table.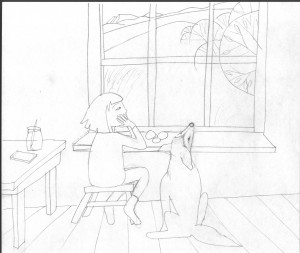 I began my watercolor painting by applying a very, pale circular glow of light emanating from the window in a soft yellow. When that was dry I came back in with D.S. thalo blue to create the shadows. I experimented with various shades of blue and yellow to see which ones worked together and would not muddy up the colors that would layer over them.
Here is the finished watercolor painting.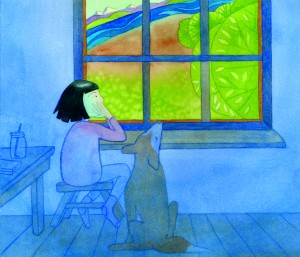 Here is final double spread of the book.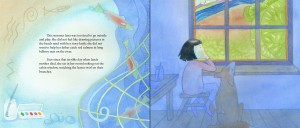 You can find the book on Amazon here.